A Tofield Country Home East of Edmonton
A new custom home in Tofield, Alberta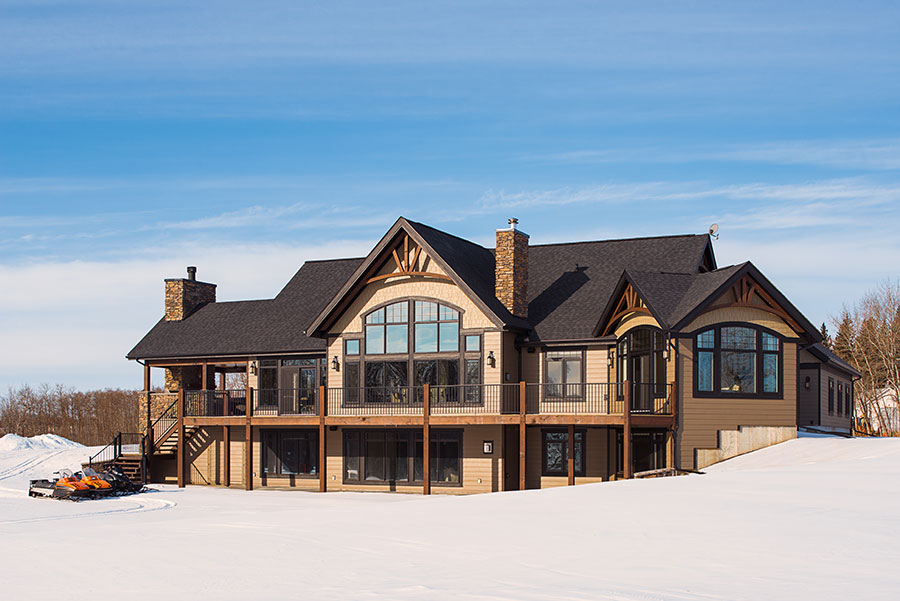 This home is a gorgeous customization of the popular JayWest Scottsdale Model. The Clients had lived in the Tofield area for many years, and decided it was the perfect spot to build their legacy home.
After purchasing their land, they worked with JayWest to design and build the home, start to finish. They also brought in a wonderful interior designer, Katrina Walker, of EDIT Interior Design to collaborate throughout the design process.
Interior Design: Katrina Walker, EDIT Interior Design, Edmonton
The perfect home for the perfect location.
The stunning arched timber work and finishing carpentry tie this country home together. This walk-out home was built with the landscape in mind; it blends beautifully with the surrounding woods. The end result shows the passion and attention to detail put into every space, both interior and exterior. The large, three car garage is a dream for the car-enthusiast.
A legacy home built to last.
A few favourite features of the Scottsdale model are the picturesque eyebrow windows to let in an abundance of light, and the large, wraparound deck for viewing the landscape. The warm interior colours and hardwood flooring create a welcoming, natural feel.
Discover how to make the Scottsdale model your own.
Visit the Scottsdale model page to view more details and download the floorplan.
View The Scottsdale Model