A Custom Home in Southern Saskatchewan
A custom blend of Colonial and Rustic design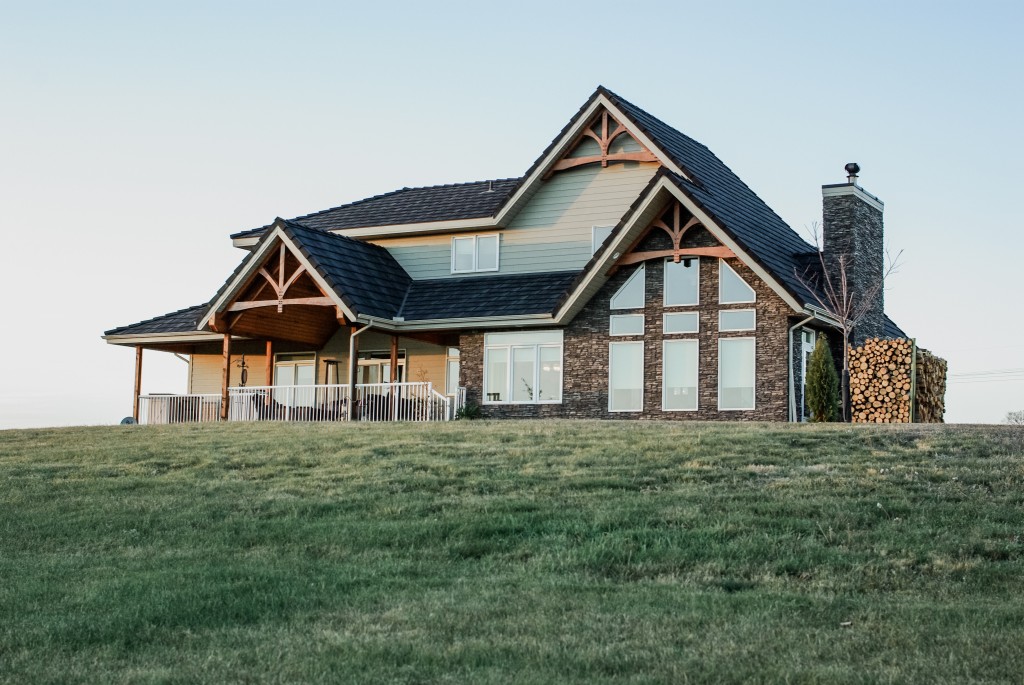 This stunning, fully custom home built in Southern Saskatchewan was JayWest's first project in the area. The Clients had a very specific custom layout in mind, and couldn't find the right builder to help them realize their ideal home until they met with JayWest.
Features of this custom home include:
An open-concept design
A unique blend of colonial and rustic inspired features
Vaulted ceilings and large, peaked windows
A natural exterior to compliment the landscape.
The exterior design of this home fits perfectly on the beautiful acreage development it calls home. The exterior features gorgeous wooden bent detailing for interest, and a natural looking blend of siding and stonework. The home boasts a large double garage, and a covered outdoor living space off the kitchen.
Timber frame architecture.
The interior of this custom home captures a rustic feel with timber framework accenting the vaulted ceilings in the great room, the timber stairway and hardwood flooring. A large stone fireplace is featured in the great room. A colonial feel is created with details like wainscoting in the bathroom and French-country style in the kitchen.
.
Bright and spacious kitchen and bathrooms.
The kitchen space is bright, open and great for entertaining. It captures a French-country feel. The bathroom features lovely wainscoting, a standing tub and a walk-in shower.